ROANDOAK KIDS

These are just a few of the many children that have made ROANDOAK their home over the years. Over the past twenty five years many kids like these remember the good times they had when they lived on the commune and even today from time to time they still drop in to say hi and tell us the stories of what it was like when they grew up on the commune, god is good
Out on the boat with the new governor are:
(top row from left: Ryan Ketchum, Nicholas Pennock and Bill Wolfe.
Middle row: Nikkie Pennock, Kelsi Ketchum, Pearl Styron, Morgan Styron on the ground, Christy Pennock, Cassidy Styron.
Last but not least are Brianna Ketchum and the Governor's son Jimmy Wolfe.
Also pictured is Esau, the commune dog.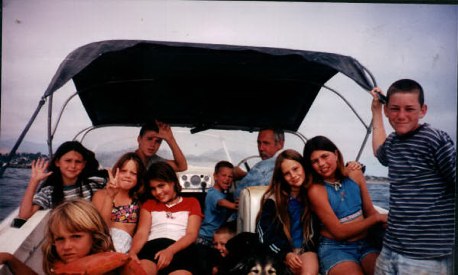 Jimmy Wolfe in an uncommon hail storm.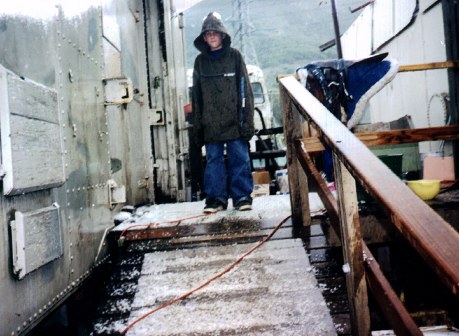 ALMOST 2000
From left back: Jennifer Gallegos, Velvet, Brenda Wheeler , and Jimmy Wolfe.
Front: Morgan and Pearl Styron.