|
home
THE BUILDINGS IN 20000
Richard Pineau as he stands at the ark, one of the entrances to ROANDOAK. Richard has been a longstading contributor for 15 years and is our night watch dog along with delivering mail to the residents.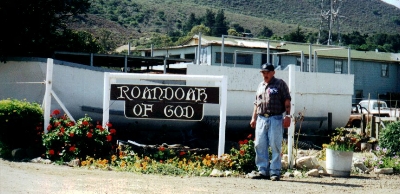 This front view of our Chapel is currently under construction. Below is the Chapel and above is the men's dorm. Galeb's tree is seen in the center.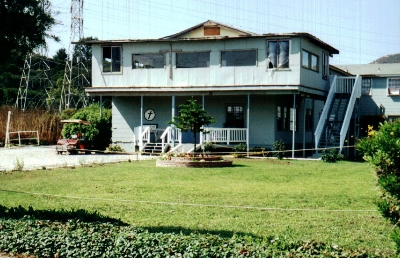 A beautiful aerial view of the south side of the building.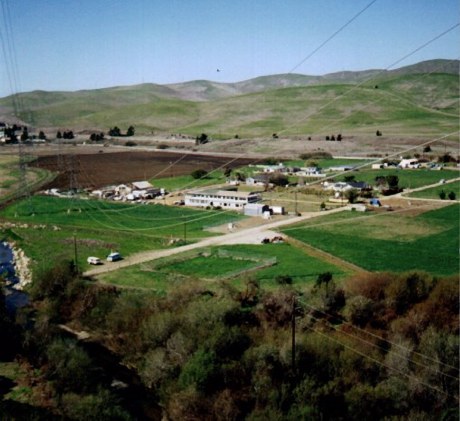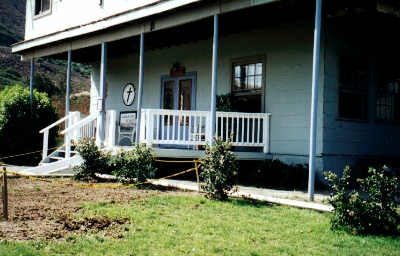 Looking down the driveway from the propane tank (not seen.) One enters the kitchen from this ramp.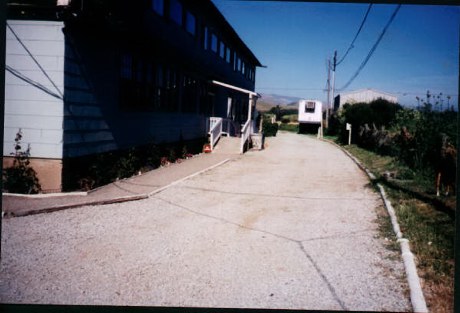 Sorting through donations at the back porch requires perservierence and time.