NEW BACK PORCH

We built a ramp that reaches all the way to the parking area so that a wheel chair can be used.
Notice that the center is gravel and to divide the area we used old pipe.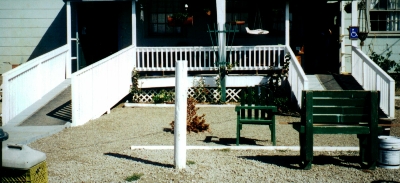 The center of this picture shows that the grass and flowers and brick
that makes the outer ring is right above the septic tank and the gravel is a new ad on.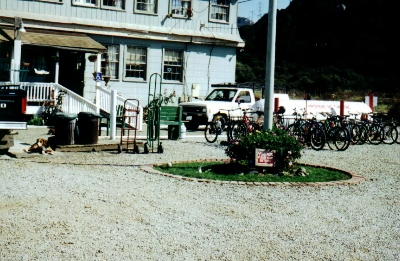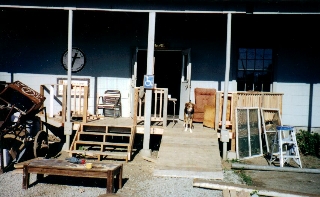 These pictures are posted out of order because of the many projects we have going at one time.
In this photo we have just finished the wood building part the next step will be the doors and then
prep for the paint. We added the steps going down from the front plus a wheel chair ramp.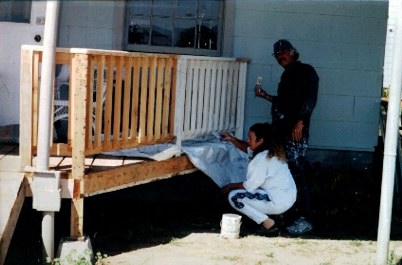 Helen is a new addition to our office staff, and subs as a painter with Mike Gibson, seen painting the new front porch.