SIDE STAIRS

All the lumber used on this project were from the profits from the wood shop sales.
Also notice the roof off, that happened in a storm last year. It also took 2/3 of the barn roof off.
The section missing here was found in the field in the back of the barn in one piece.
Now if you're an old timer of ROANDOAK you may remember that the walk way use to go all the way across the side here that too was a project we had to lift the upper story and replace the rotten beams
with fresh wood and where the floors were, the wall sections also had to be ripped out and replaced.
And then we found some left over tile and gave the building a face lift.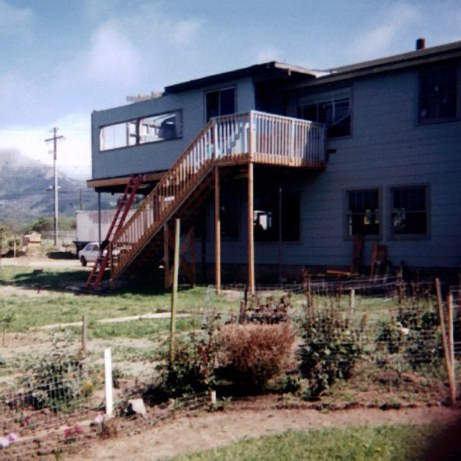 completed