MEN'S DORMS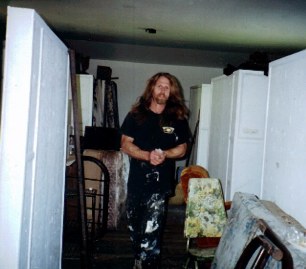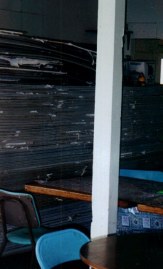 Kelly Shank pictured here is working in the men's dorm. The white walls you see
was the project he was working on. Those walls gave each man his own space.
We found that most people seem to take more pride in themselves and felt better
about their plan and working when they had something they could call there own. This
picture is phase two, the half way point of the project.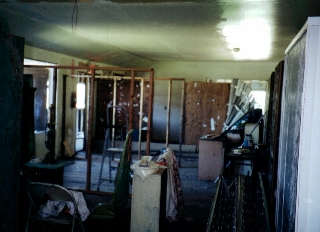 This picture would be the beginning all in all after dividing the dorm up in eight by nine
living spaces. We came up with about twenty single size areas. When they are completed each
area will have it's own dresser, lamp, bed, and desk with an area for hanging clothes.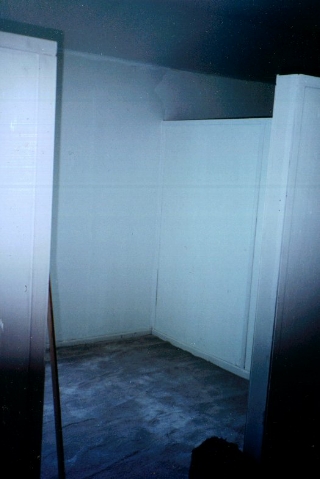 This is the first area ready to live in fresh new carpet and paint. Notice the molding
and base board that was all made in our wood shop. All the wood for this project came from
used lumber from a mall that was demolished in San Luis Obispo.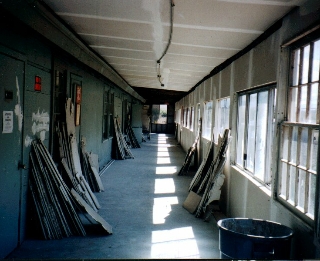 This picture shows the hallway leading to the men's dorm at the end of the hall.
Here you see a lot of the work on the building we have been doing, like the
dry walling work being done. Here we also added a lot more windows.